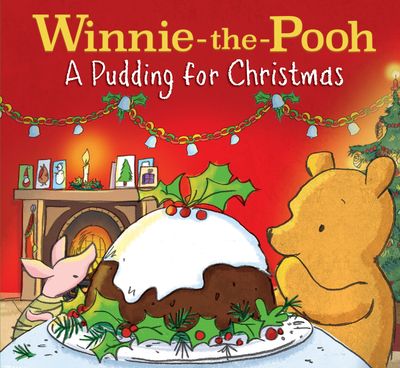 Winnie-the-Pooh: A Pudding for Christmas
A delightful Christmas tale for children aged 3 and up.
This picture book edition of the Winnie-the-Pooh storybook, 'A Pudding for Christmas' is the perfect festive treat.
Christopher Robin has played with all his toys and read all his books… so what else is there left to do on a dark, wintry day in the Hundred Acre Wood? Make a Christmas pudding of course! Eeyore, Owl, Rabbit, Kanga, Roo, Tigger, Piglet and Pooh gather to help make an enormous pudding, fit for a feast. But when little Roo goes missing, Eeyore is inclined to blame the pudding…
Winnie-the-Pooh and his friends are brought to life in this festive story with beautiful illustrations – it's a perfect stocking filler.
Look out for:
Winnie-the-Pooh: A Tree for Christmas 9781405291101
Winnie-the-Pooh: The Long WInter's Sleep 9781405294591