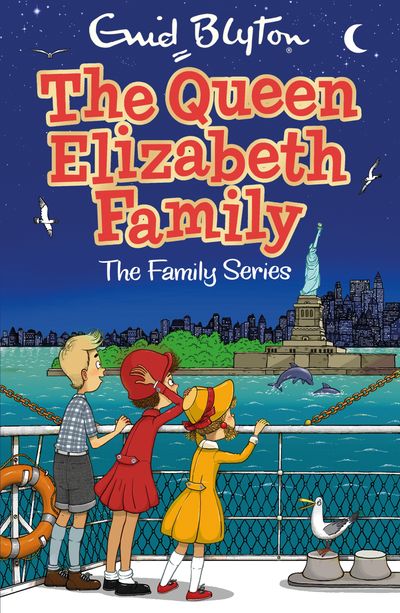 The Queen Elizabeth Family
A classic, fun-filled family holiday adventure from one of the world's best storytellers, Enid Blyton!
Mike, Ann and Belinda have heard all about how exciting the big cities in America are with their hustle and bustle – and enormous plates of delicious food! And so when they find out that they are to travel on the big and glamorous ocean liner The Queen Elizabeth to New York, they can't quite believe their luck!
What adventures lie in store them … 
The perfect holiday story for readers of all ages!
Also available:
The Caravan Family
The Seaside Family
The Buttercup Farm Family
Enid Blyton is arguably the most famous children's author of all time, thanks to series such as The Wishing-Chair, The Faraway Tree, The Mysteries, The Famous Five and The Secret Seven. Her fantasy books, including The Adventures of the Wishing-Chair, are among her most popular creations and they promise to enchant boys and girls for generations to come.
Enid Blyton takes her place alongside Roald Dahl, Beatrix Potter, and A. A. Milne as one of Britain's true heritage children's authors. 
'Her books were terrific page-turners in the way no others were' – Michael Morpurgo, author of War Horse.