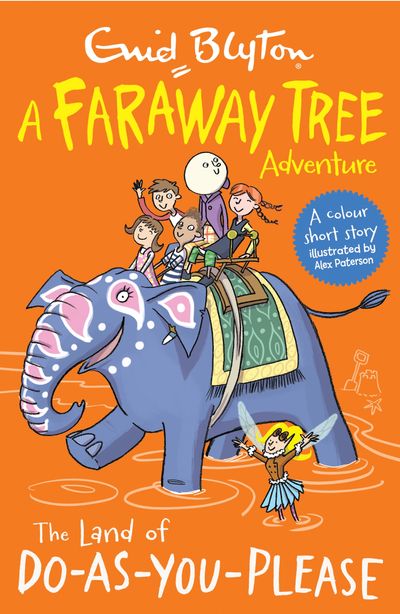 The Land of Do-As-You-Please: A Faraway Tree Adventure
(Blyton Young Readers)
A classic short tale from Enid Blyton's magical Faraway Tree series with exciting new full-colour illustrations from Alex Paterson – perfect for new readers!
When the Land of Do-As-YouPlease arrives at the top of the Faraway Tree, it gets everyone thinking about the things they most want to try. Joe would love to have a go at driving a train, while Frannie wishes with all her heart for an elephant ride!
The magical Faraway Tree has been entertaining readers for more than 75 years. Now these colour short stories offer a great way for a whole host of young new readers to discover the adventures of Silky, Moon-Face, the Saucepan Man and all of their friends in the Enchanted Wood.
Also available in this short story series:
A Faraway Tree Adventure: The Land of Birthdays
A Faraway Tree Adventure: The Land of Magic Medicines
A Faraway Tree Adventure: The Land of Do-As-You-Please

A Faraway Tree Adventure: The Land of Goodies

A Faraway Tree Adventure: In Santa Claus's Castle

A Faraway Tree Adventure: The Land of Toys

A Faraway Tree Adventure: The Land of Dreams
A Faraway Tree Adventure: The Land of Silly School
A Faraway Tree Adventure: The Land of Enchantments
A Faraway Tree Adventure: Joe and the Magic Snowman