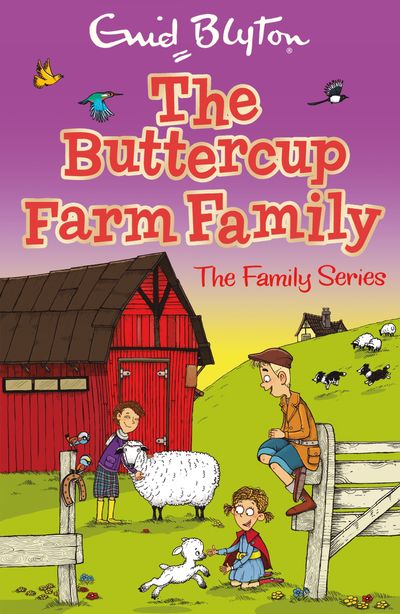 The Buttercup Farm Family
A classic, fun-filled family summer holiday adventure from one of the world's best storytellers, Enid Blyton!
Mike, Belinda and Ann are going to spend six whole spring and summer months in their caravans, on the beautiful Buttercup Farm with their aunty and uncle. They are very excited!
With every creature you could possibly imagine from the noisy ducks and chickens to the enormous cows and horses and even gorgeous baby lambs, the Buttercup Farm family are in for a world of adventure, mischief and fun!  
The perfect holiday story for readers of all ages!
Also available:
The Caravan Family
The Seaside Family
The Queen Elizabeth Family
Enid Blyton is arguably the most famous children's author of all time, thanks to series such as The Wishing-Chair, The Faraway Tree, The Mysteries, The Famous Five and The Secret Seven. Her fantasy books, including The Adventures of the Wishing-Chair, are among her most popular creations and they promise to enchant boys and girls for generations to come.
Enid Blyton takes her place alongside Roald Dahl, Beatrix Potter, and A. A. Milne as one of Britain's true heritage children's authors. 
'Her books were terrific page-turners in the way no others were' – Michael Morpurgo, author of War Horse.