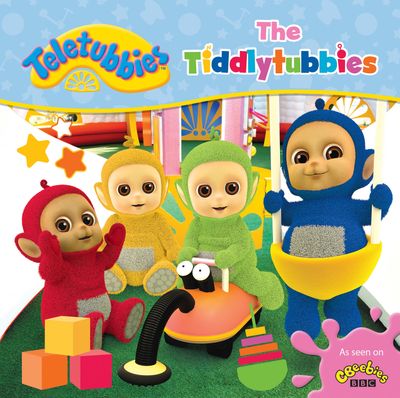 Teletubbies: The Tiddlytubbies
(Teletubbies board storybooks)
Say eh-oh to the Tiddlytubbies in this bright and colourful board storybook for toddlers!
The Teletubbies love to visit their friends the Tiddlytubbies. Now you can visit them too in a storybook that's ideal for reading and sharing together.
The Teletubbies are back and all set to enchant a new generation of babies and toddlers. The Teletubbies are a great way to introduce little ones to early learning concepts such as colours, counting and numbers. The colourful world of Teletubby land is especially designed to capture little imaginations. These books are perfect for babies and toddlers aged 1+.
Have you collected all of the Teletubbies' adventures?
Teletubbies: A Rainy Day
Teletubbies: Favourite Things
Teletubbies: Let's Go Up and Down
Teletubbies: Magic Watering Can
Teletubbies: Pocket Library
Teletubbies: Magic Painting
Teletubbies: My First Colouring Book
Teletubbies: My First Sticker Book
Teletubbies: The Tubby Custard Ride
The Teletubbies joins the ranks of CBeebies favourites such as Something Special, The Lingo Show and In the Night Garden.