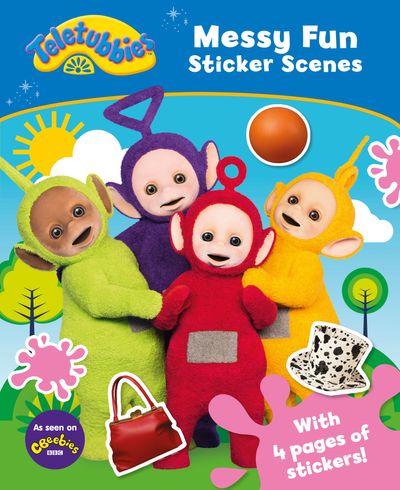 Teletubbies: Messy Fun Sticker Scene
Say 'eh-oh' to the Teletubbies: Tinky Winky, Dipsy, Laa-Laa, and Po!
No matter how hard the Teletubbies try, they always seem to get in a mess! From making muddy footprints to a ride on the Tubby Custard Machine, add the stickers to create lots of messy fun for the Teletubbies. With twelve scenes and lots of big stickers that are perfect for little hands. 
The Teletubbies are back and all set to enchant a new generation of babies and toddlers. The colourful world of Teletubby land is especially designed to capture little imaginations. Perfect for kids aged 1+.
The Teletubbies joins the ranks of CBeebies favourites such as Something Special, The Lingo Show, and In the Night Garden.