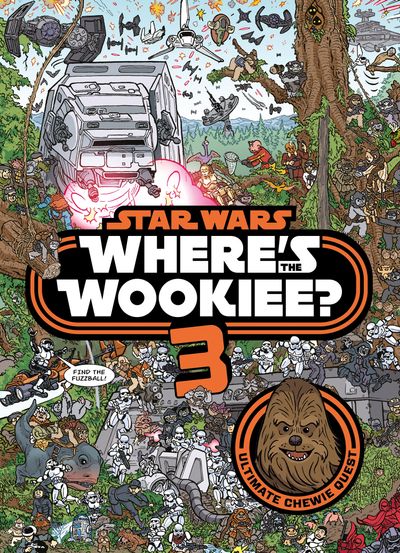 Star Wars: Where's the Wookiee 3? Search and Find Activity Book
Chewbacca is back for another search and find adventure! Featuring new locations to explore and characters to find as you resume your hunt for the hairy hero! Includes 10 new scenes to enjoy, plus bonus story content and fun Wookiee facts.
In this third instalment of the bestselling series, Chewie can be found on the worlds from The Force Awakens, The Last Jedi and Solo, plus old favourites from the original trilogy. Visit the forests of Endor, join the battle at Maz's Castle and sneak on board the Death Star.
A must have for Star Wars fans of all ages.
Also available in 2019:
Where's the Wookiee 2 in paperback 9781405292931
Star Wars Annual 2020 9781405292931
Star Wars Joke Book 9781405292894
A galaxy far, far away has never been so, well, near with our exclusive selection of Star Wars books.
Read More