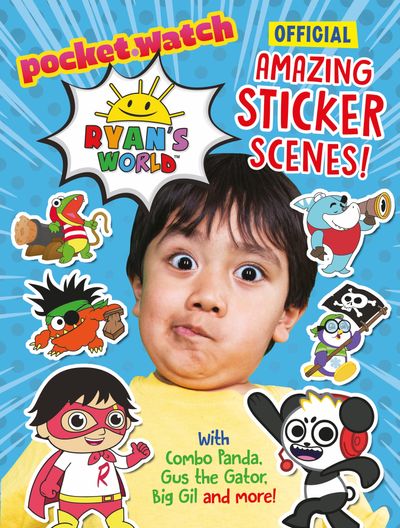 Ryan's World: Amazing Sticker Scenes
Ryan is one of the top viewed YouTubers in the world with over 18 million subscribers and he's only 8 years old!
The hugely popular Vtubers play games with Ryan and now this fantastic sticker scene means you can too! Join Combo Panda, Gus the Gator, Moe, Peck the Penguin, Big Gil, Alpha Lex and of course, Ryan as Red Titan in this fun-filled sticker book. Includes 14 different scenes and lots of stickers for you to put the different characters in their dream environments. Will Peck the Penguin make a new scientific discovery? Can Red Titan save the day? And will Gus the Gator eat all the gummy sweets before Combo Panda and the rest of the gang find him?
The perfect Ryan's World book for his younger fans who love playing, learning and exploring too.
Also available:
Ryan's World Ultimate Guide
Ryan's World Annual