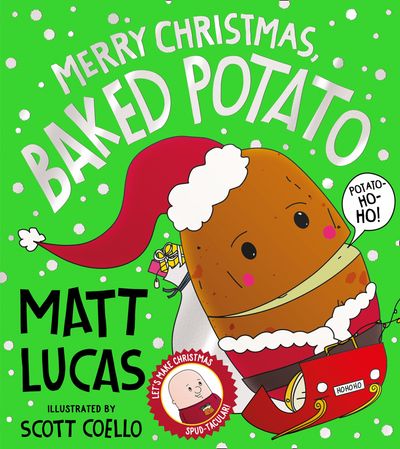 Merry Christmas, Baked Potato
It's Christmas Day and everything seems to be going wrong… Luckily, though, there's one potato who always knows how to make things better!
The fun-filled festive follow-up to the chart-topping Thank You, Baked Potato, featuring the UK's favourite sing-along spud!
Written by the one-and-only king of comedy, Matt Lucas, star of Bridesmaids, Alice in Wonderland, Paddington and the new co-host of The Great British Bake Off.
* With fabulous festive foil on the cover! *
Entertaining and educational' Independent on Thank You, Baked Potato