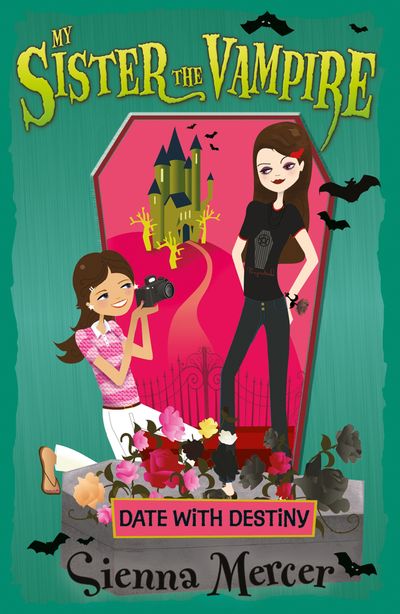 Date with Destiny
(My Sister the Vampire)
Sink your teeth into Sienna Mercer's tenth super-girly vampire story for girls.
The twins are back in Transylvania for Prince Alex and Tessa's wedding, and to settle Ivy in to the Wallachia Academy. Plus they've landed the juicy job of reporting on the royals' big day for VAMP magazine. Exciting!
But Olivia's pining for Jackson and, to make matters worse, wherever she turns she's confronted with happy couples! She struggles to overcome her feelings until distraction comes in the form of an old feud that threatens to spoil the happy couple's day …
These kinds of situations only happen in My Sister the Vampire.
A vampire book for girls who want to read about young love and innocent paranormal romance.